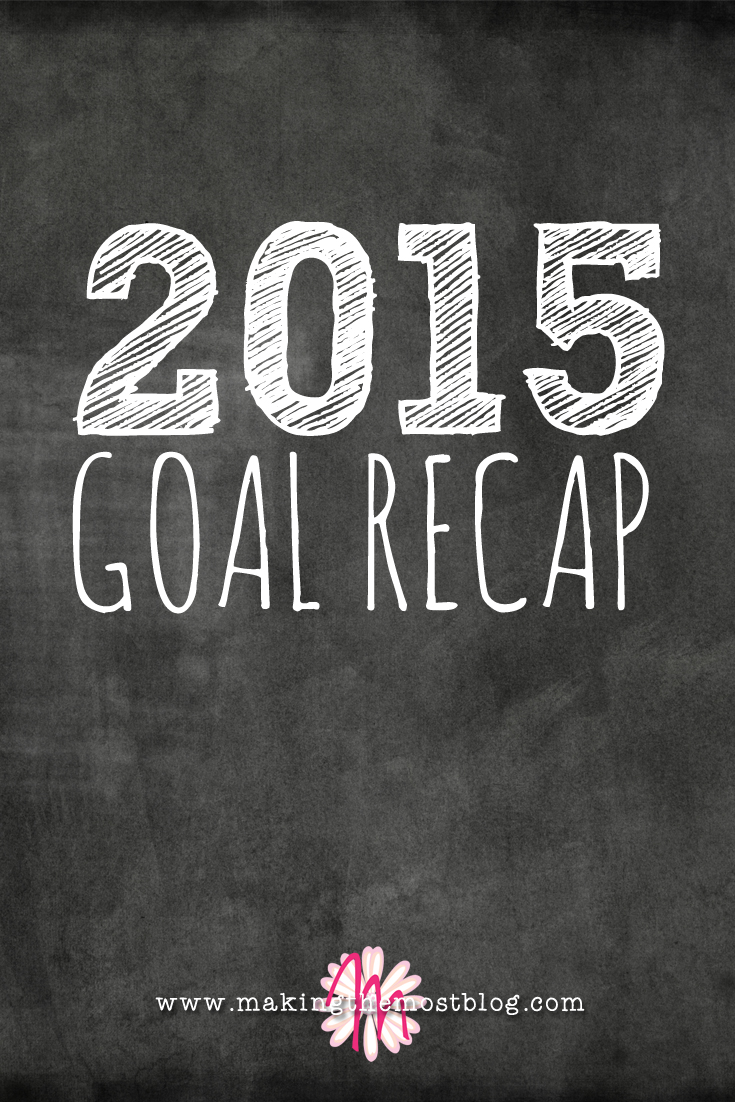 At the beginning of 2015, I made several goals.  Let's see how I did this year.
Family:
Spend 2 hours per month with each child
Do devotions 3x per week with Prince Charming

(FAIL)

Do devotions 3x per week with Rapunzel and Princess Anna 

(FAIL)

Go on 6 dates with Prince Charming
Health:
Career:
Train my replacement
Write a book
Speak at 4 churches 

(at the time I came up with this goal, I didn't have any clue about requirements.  I had to adjust this one)

Increase blog subscriptions to 1,000 (I need your help with this one!)

(This goal was way too lofty.  Changed to 100 and met that goal.)
Self:
Spend 1 hour per week to myself
Read 6 books
Do devotions 5 days per week
I'm pretty pleased with the outcome of my goals this year.  I did better this year than I have most other years.  How about you?  What are your goals this year and how will you accomplish them?