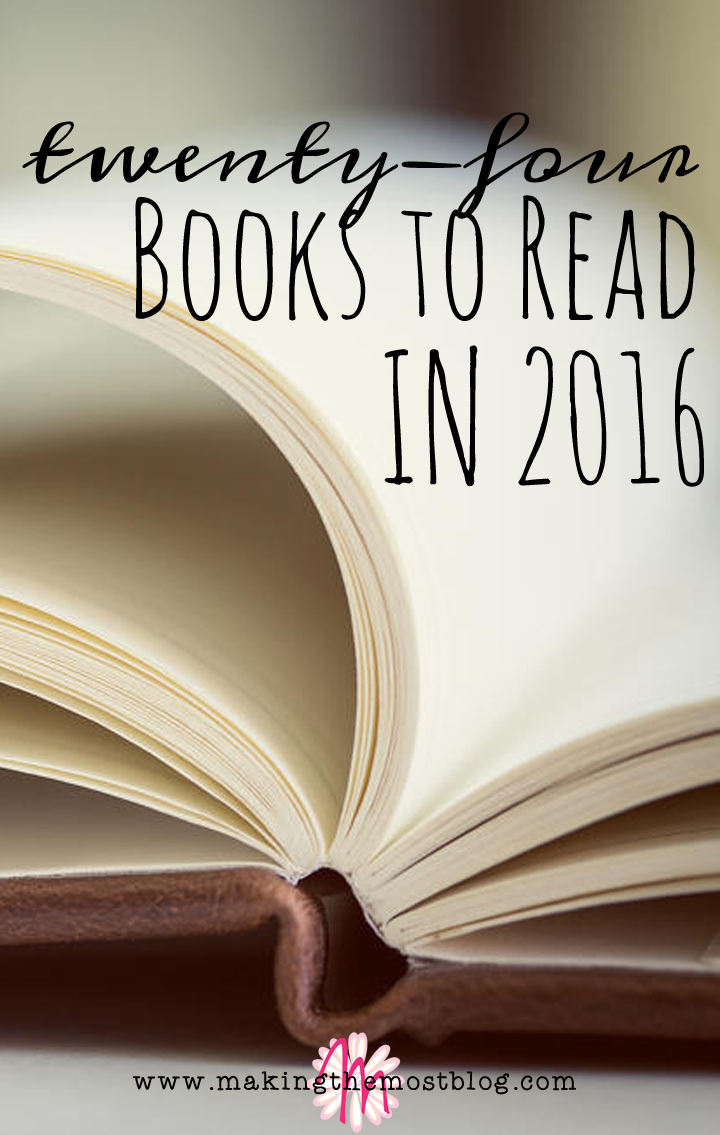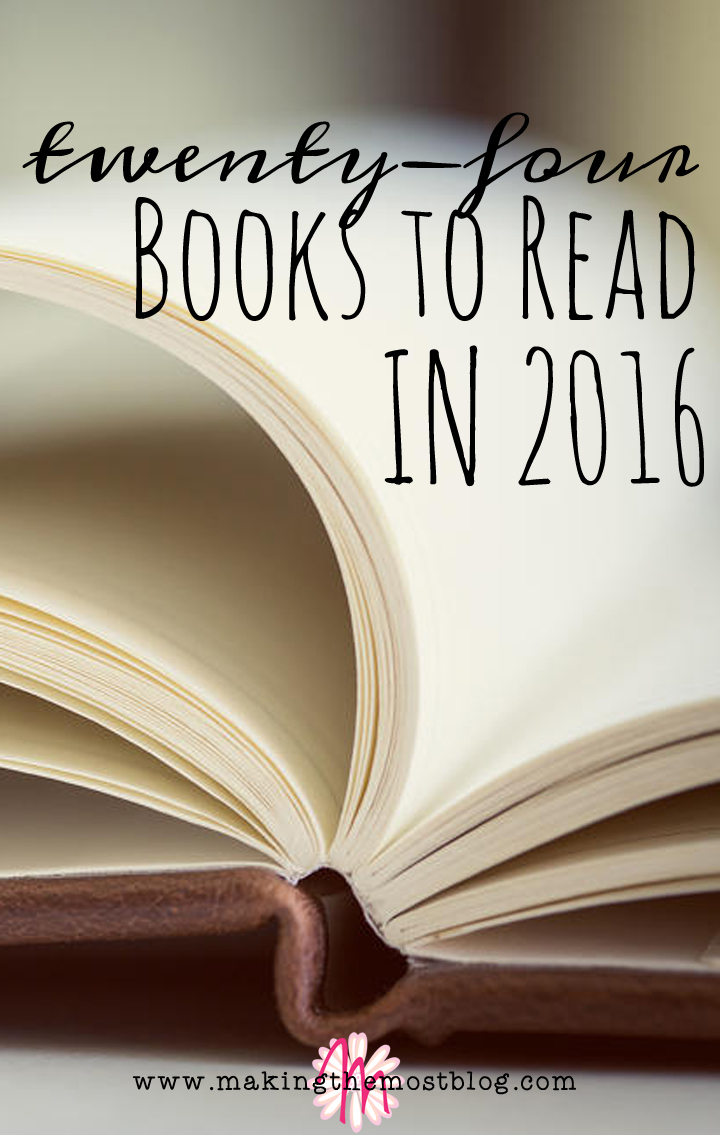 As you may have figured out by now, I love to read.  I had a goal of reading 6 books last year, and instead I read 66.  This year, my goal is to read 24 books (2 books a month).  Here's what I'd like to read this year:
Where is God When it Hurts? by Philip Yancey
DNA of Relationships by Gary Smalley
The Promise of Security by Beth Moore
In Between by Jenny B. Jones
The Promises of God by R.C. Sproul
Reimagining Church by Frank Vida
The Seeds of Beauty by Lakeysha-Marie Green
Fun Loving You by Ted Cunningham
Follow Me? by David Platt
The Beginning by Karen Kingsbury
Boundaries with Teens by John Townsend
Praying Circles Around Your Children by Mark Batterson
Crazy Little Thing Called Marriage by Greg & Erin Smalley
Too Blessed to be Stressed by Debora M. Coty
Kingdom Woman by Tony Evans
Rising Strong by Brene Brown
4 Seasons of Marriage by Gary Chapman
Go Set a Watchman by Harper Lee
The Girl on the Train by Paula Hawkins
Sparkly Green Earrings by Melanie Shankle
Vertical Church by James MacDonald
Is the Bible True…Really? by Josh McDowell
Mere Christianity by C.S. Lewis
Grief Observed by C.S. Lewis
Have you read any of these books?  Would you recommend?  Why or why not?
What books are you planning to read in 2016?  I'd love for you to share in the comments.