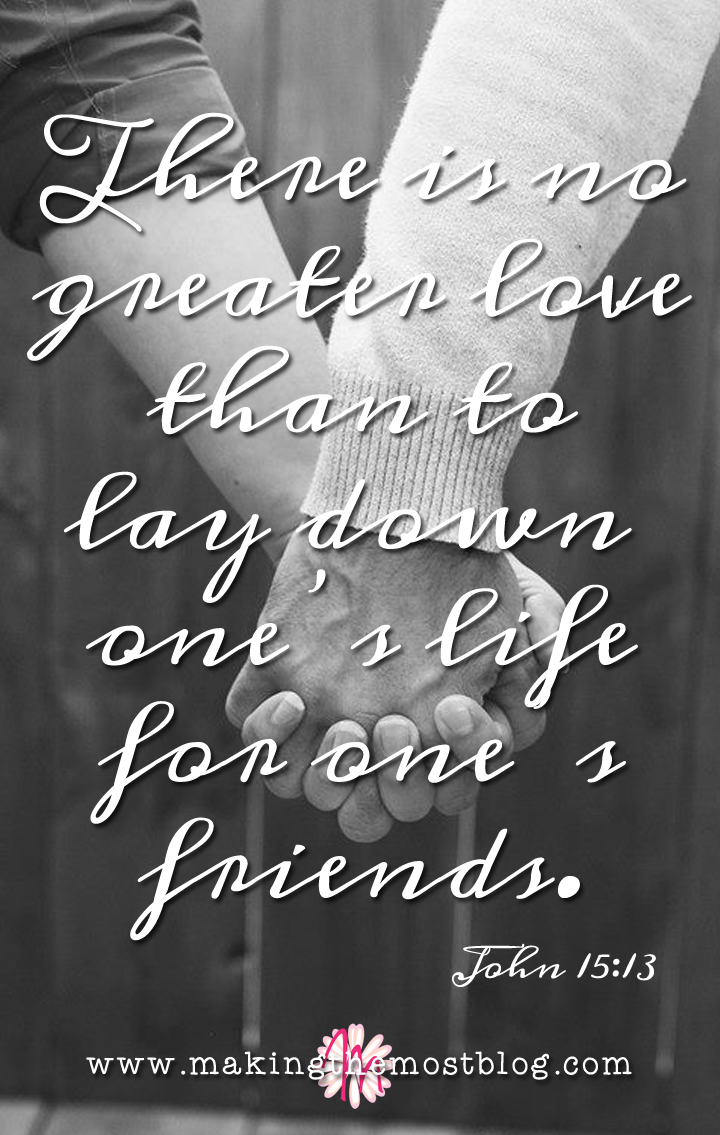 As we celebrate Advent and anticipate the coming of Jesus, our Savior, we celebrate love and what God's love has done for us.  This week, I felt that this verse best sums up the reason for Jesus' birth and death and fully represents the love that God has for us: a love so strong that He would send His Son to die as the sacrifice for our sins.
"There is no greater love than to lay down one's life for one's friends."
-John 15:13
Think about His love for you this week, accept it, and as you do so, love others to the best of your ability as well.