Hope for Tomorrow. Live for Today.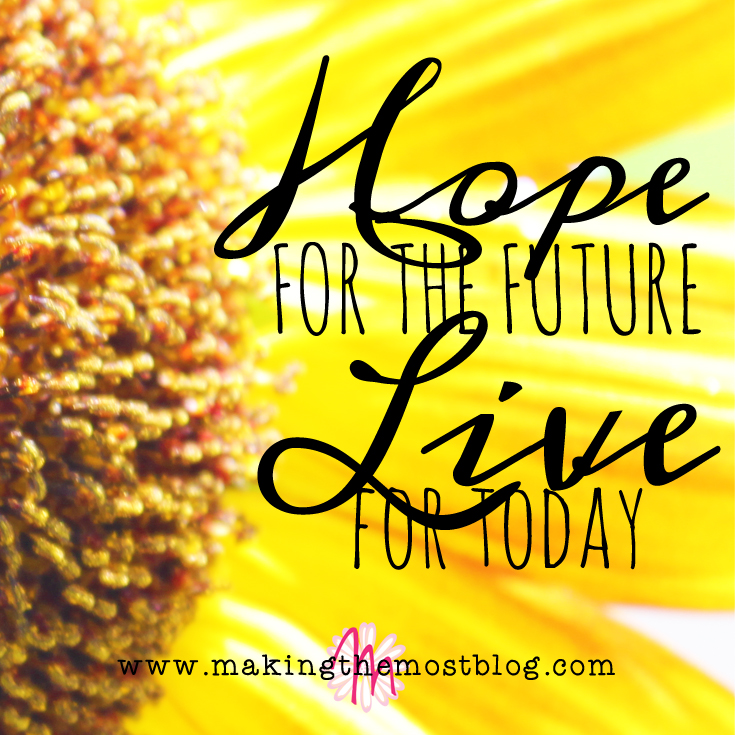 I wish I could have written this weekend, but I take the weekends off (though truly I wouldn't mind working on the weekends, because I love this job).
Something happened this weekend, and I'm not sure what it was that turned around, but it's like a switch went off in my brain that immediately allowed creative energy to surge through me.  Something I lost a long time ago returned.  I'm afraid that maybe it's just a flicker but long for it to remain.
Hope.
Hope has been elusive for a long time.
Now that I've seen it again I want to touch it, feel it, hear it, breathe it, taste it.  I'm almost afraid to hold onto it too tightly for fear that I will suffocate it, and it will burn out.  But right now…I'm just trying to enjoy it as much as I can.  Kind of like my cat basking in the sunlight.
I like this thing called hope.
I wish I could recount to you every single moment of this weekend that may have possibly led to this thing called hope, but I can't.
What I can say is I have hope for tomorrow.
Tomorrow I am exiting my bubble and joining a Bible study that meets weekly at another church.  I'm a little nervous, but mostly there's hope.  Hope of friendship.  Hope of learning.  (I love both.)  You may remember that I've been waiting for a long time for some women friends, and this place may be the very place I've been searching for.
Hope.
A lazy Sunday of reading.  Finishing a book.  Maybe it was that book called Anything by Jennie Allen.
Maybe it's that book I'm reading for review called Happiness by Randy Alcorn.
Maybe it's the new movie we watched on Friday called War Room.
Maybe it's my renewed energy for journaling.
New creative ideas burst forth, which turned into a sawzall and broken pallets and a hammer and nails and a new sign for our front porch.  (Well, halfway.)
I have renewed hope that God will provide.
I have hope that even the posts I think are the worst will touch at least one life (because I find out afterward that they actually do).
I hear God telling me to stop spending hours promoting my blog posts, because He will do the growing.  It's my job to do the writing.
I hear God telling me to be at peace with my home, because all He's promised me is the present.  Tomorrow is uncertain.  It's still okay to hope for the blessings God will give us down the road.
But to do what He's given me today.  Encourage someone today.  Work on the book today, which will be that someone's encouragement down the road.  Enjoy loving on the big baby of mine, who is home sick from school today.  Press myself into His word.  Continue to pray.  Take care of myself today.
It's good to hope for the future, but be still and present in today.
What are you hopeful for today?