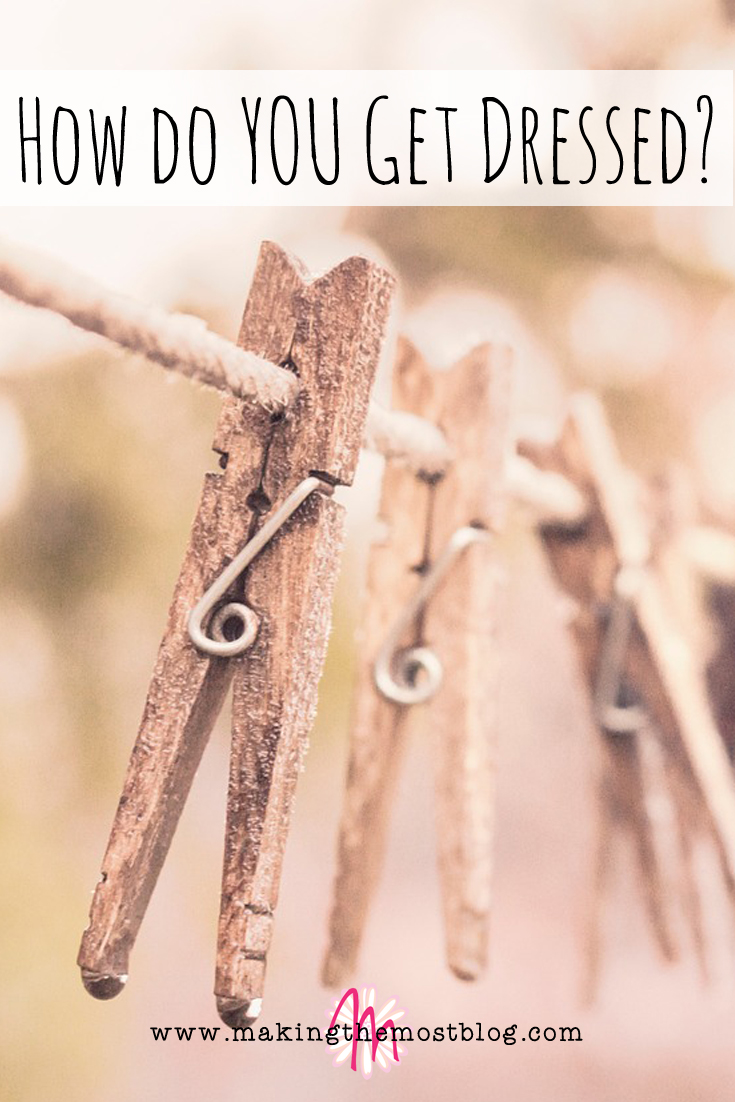 So when I talk about getting dressed in the morning, you may be thinking Well, duh…I put on my underclothes; shirt and pants (or dress or skirt); maybe a jacket; nylons, leggings, tights, or socks; shoes, etc.
In the book of Ephesians, however, we're told of some things we must not forget to put on before we start our day.  Here's how Ephesians 6:11 reads:
"Put on the full armor of God, so that you can take your stand against the devil's schemes."
Paul's not making a suggestion.  And he doesn't ask us to put on half of the armor or just a few pieces.  We are to put on the full armor.  Why?
"For our struggle is not against flesh and blood, but against the rulers, against the authorities, against the powers of this dark world and against the spiritual forces of evil in the heavenly realms.  Therefore put on the full armor of God, so that when the day of evil comes, you may be able to stand your ground, and after you have done everything, to stand." – Ephesians 12:-13
We need protection.  If you don't believe in spiritual warfare, read those verses again.  We're talking the big bad guys–the "spiritual forces of evil."  Have you ever felt it?  Those lies that Satan whispers in your ear about not being good enough, that you're not qualified, that you're a failure?  That's not God whispering in your ear.  We need several items of protection to keep us from falling into sin and temptation and believing the lies that Satan throws at us.
Over the next few weeks, I'll be talking more about the armor we must put on, but for now, read Ephesians 6:10-17 and drop by Keeping It Personal to download her free printable.  I keep this by my bed so I remember to put on the full armor each day when I wake up, and I hope you will too.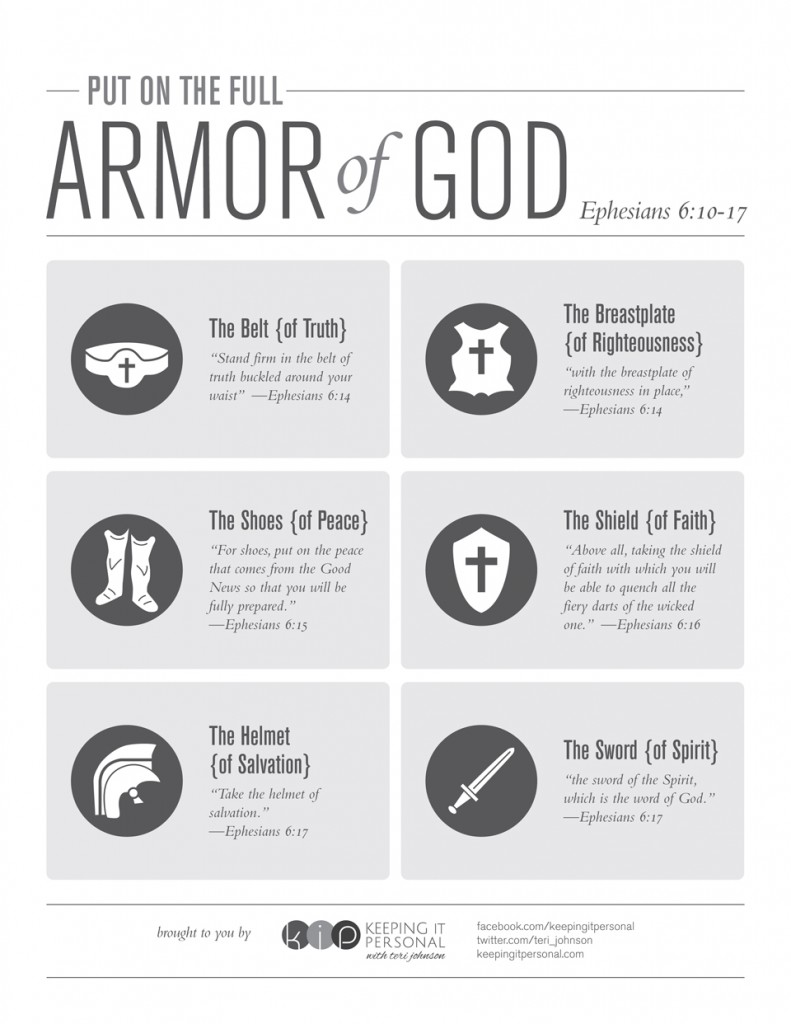 What are some other ways you remember to put on the full armor of God?  I'd love to hear in the comments below.