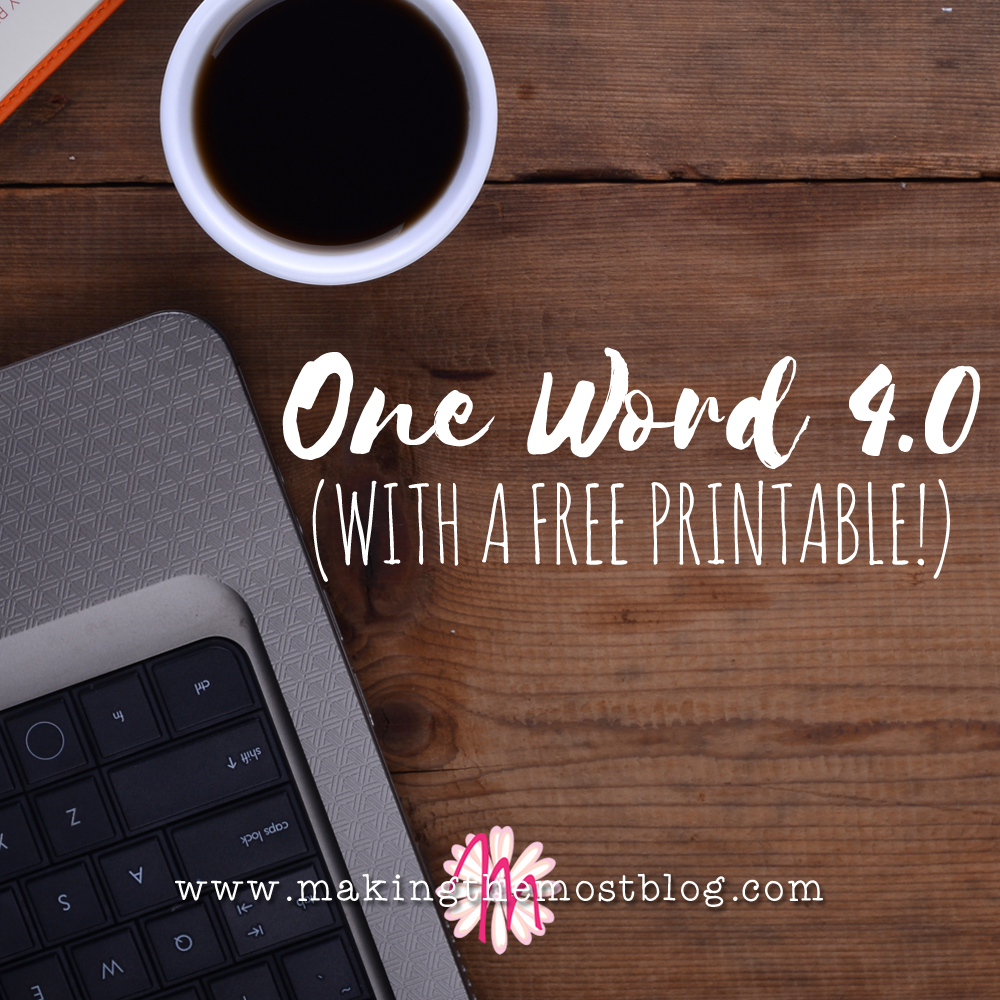 Because I am a creature of habit, I decided once again that I must choose a word for 2017 and attempt to live by it as my focus for the year.
While the purpose of One Word 365 is to skip the resolutions and focus on the one word, I continue to set goals but keep my focus on this one word throughout the year and continually gauge whether I am on track or not and whether or not my goals align with this one word.
I failed miserably last year. My goal was to live out my year as a good steward of my time, talents, money, etc. But the word "stewardship" did not linger on my mind and therefore it was a flop.
My hope for this year is that my word is a bit more motivating.
I originally sought for motivating words like "forward."
But one word continued to linger on my lips.
It is a word that can hold a whole lot of potential. It is full of expectation and can motivate us toward preparation. It can be used negatively, but if held in a positive light, it can mean amazing things.
If.
A short word.
A word that can change your life and your attitude.
As if. I will move through this year as if I am already successful.
Even if. Even if things don't work out the way I want them to, I will trust in God.
What if. The most of expectant phrase of all: What if I do succeed? What if God does provide? What if we do amazing things?
If.
This is what I will live by in 2017.
I even created a printable to go with it. One that I can refer to often that will help me to align my goals with my word but also motivate me to press forward despite difficulties. You can download your own If printable for free here.
2017 can be a year of possibilities. It can be a positive year if I let it.
Do you have a word for 2017? What is your word and why did you choose it? I'd love to hear about it in the comments below.