Scripture Sunday: Matthew 11:28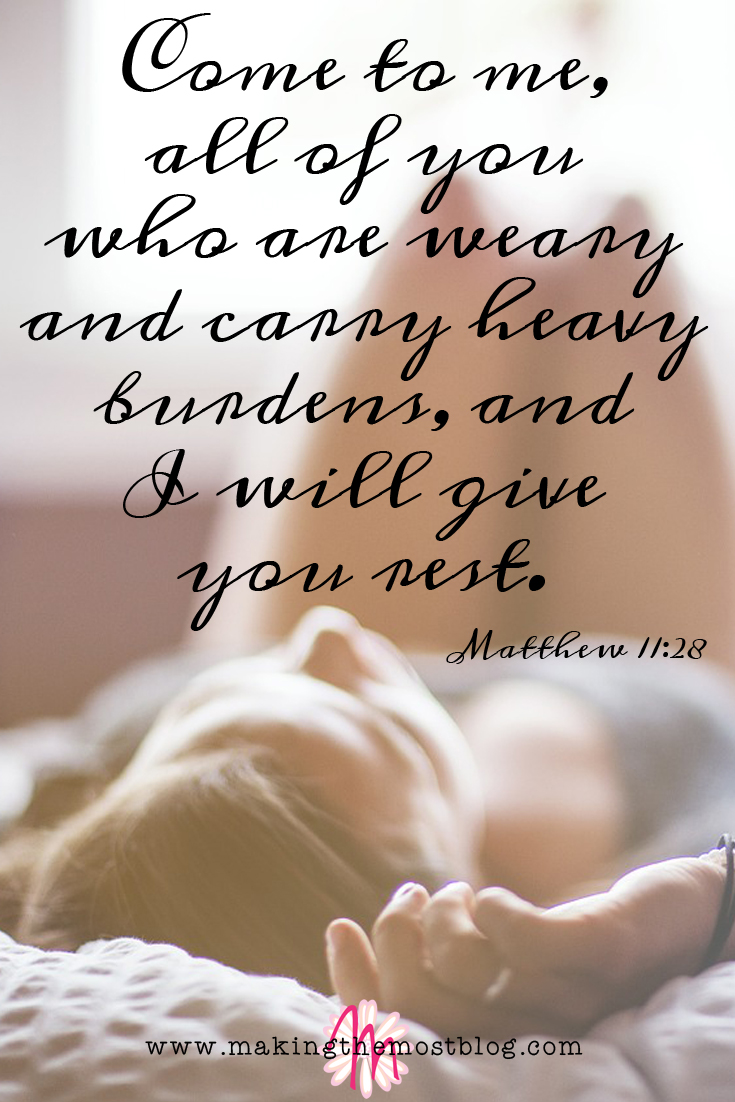 "Come to me, all of you who are weary and carry heavy burdens, and I will give you rest."
-Matthew 11:28
This wasn't the original scripture I had chosen for today.  But after seeing it, and after the computer lost my original picture, I figured I was just supposed to post this one.
I have trouble with this one.  I just like to go go go and never rest, because when I rest I have time to think and mull over things and then just get depressed.  Or anxious.  So I prefer to be busy.  But I think what God means here is not to do that thinking and mulling when we're resting but really just to be with Him and listen for Him to speak.  I think that hearing from Him gives us peace, and it is that peace that gives us this rest that we need.
So whatever you're doing this week, stop for a period of time each day just to rest and hear from God.  I'll try to do it too.  I'd love to read about you heard from God this week in the comments below.
Blessings,
Whitney