Thursday's Recipe: Copycat Starbuck's Double Chocolaty Chip Frappucino Recipe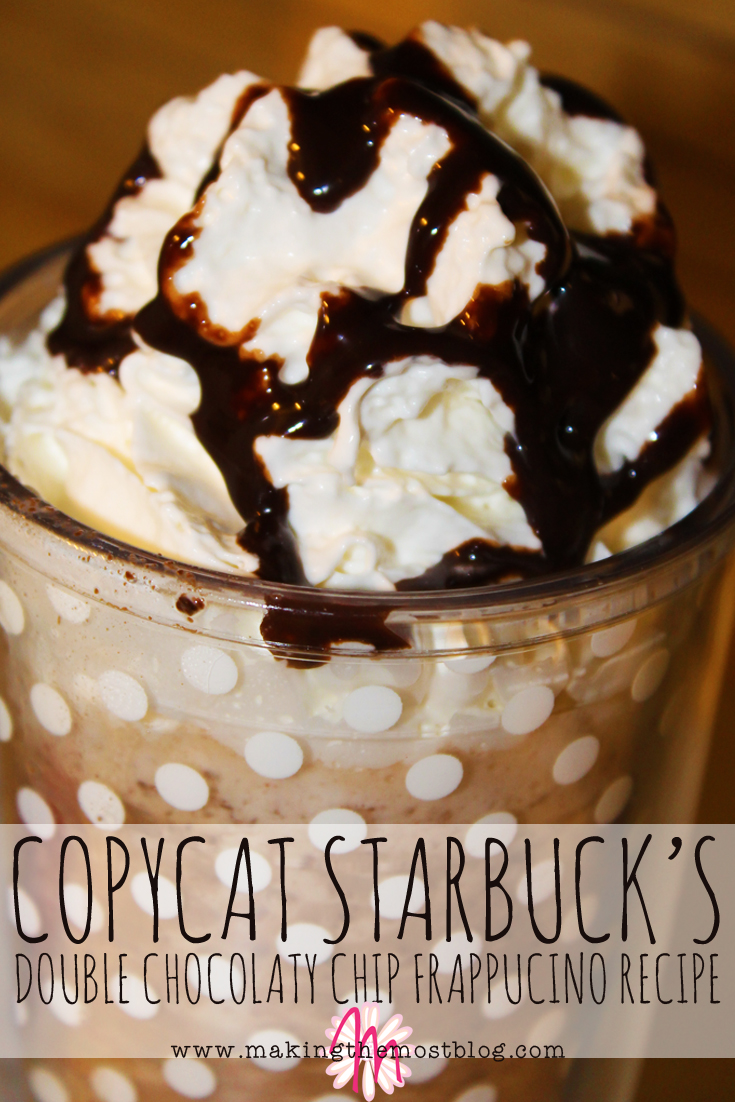 So last week I wanted to keep the kids busy, and I was simultaneously in the mood for a Double Chocolaty Chip Frappucino from Starbuck's.  I hate coffee, so this is the only drink I will ever have from Starbuck's, but it is amazing.  And I wanted one.  Like now.  But…we don't really have the extra $5 sitting around, so I decided to whip one up on my own.  I've made them again twice since then and I'm planning on doing it again today–they are just.  So.  Good.
If you're addicted to these things like I am, try out this recipe.  You won't regret it!
Here's what you need:
1 c. milk
2 Tbsp. sugar
3 Tbsp. chocolate syrup
1/4 c. chocolate chips (though it tastes just as delicious without them)
2 c. ice
1/8 tsp. vanilla extract
Here's what you do:
Dump together all ingredients into blender.
Process 2-3 minutes until smooth.
Top with whipped cream and chocolate syrup.
Serve.
I'd love to hear how yours turned out in the comments below!