When Friendship Doesn't Come Easy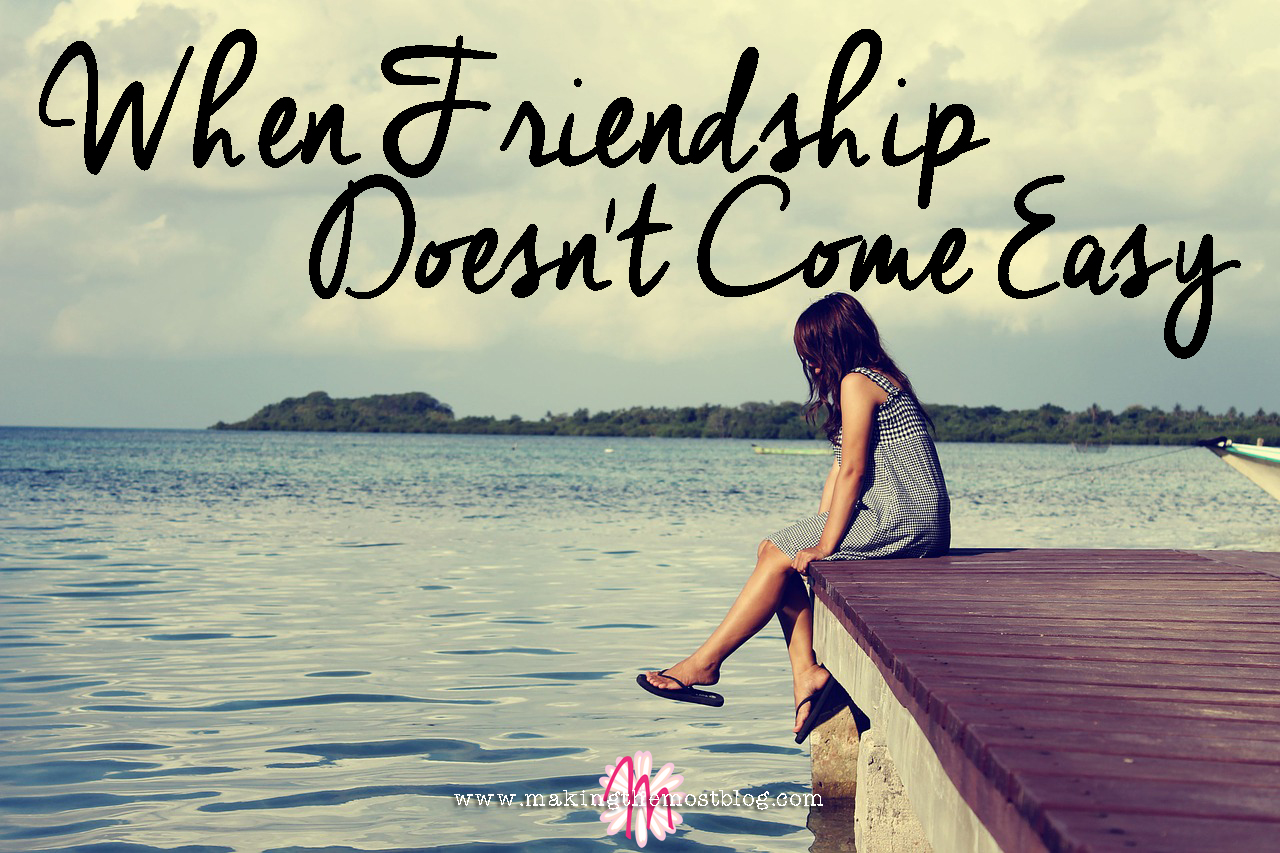 I hope I'm not the only one when I say this, but I think making friends is hard.  It was hard in junior high, it was hard in college, and it's hard now.  I went to Mom & Me Camp with my youngest daughter this weekend, and I felt like I was 12 again: unsure of what to say, afraid of looking stupid, just desperate for a friend.  My little girl made friends in 20 minutes.  I'm still not sure if I made friends or not.
But one thing I know for sure: I am desperate for them.  Friendships, I mean.
Lately, I've been searching high and low for regular women's groups, life groups, other women I can meet with regularly and be accountable with.  And it is so hard just to find a place to find friends.  Not only that, but then there's those women  you want to be friends with but don't think would ever be friends with you, because they're just so awesome?  In my world, it's other Christian women bloggers and authors, like Crystal Paine, Ann Voskamp, Jennie Allen, Holley Gerth, Lysa TerKeurst, Annie F. Downs…
I feel like I need to go up to people and say, "Will you be my friend?"
Yep.  I am 12 years old in a 28-year old's body.
But truly, there's something to be said about the bond of friendship between women.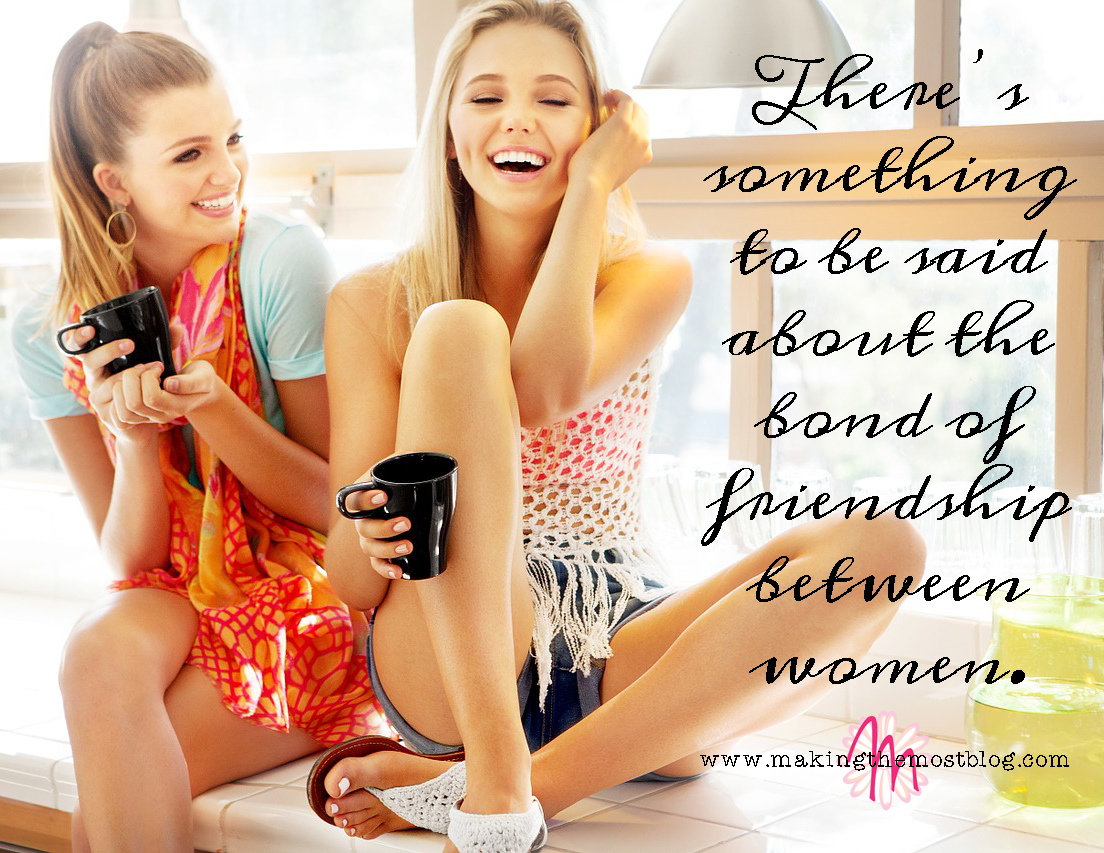 I don't know exactly what it is about us that needs that same-sex friendship connection; all I know is that there is a deep-seated desire within each of us to need one another.  (I'm sure men need another men, but I can only speak for women when I say we need each other.)  Quite possibly, it has something to do with the fact that women are such relational beings, and we all need someone that can be relational with us.  Someone who really gets us.  Someone who understands the ups and downs.
There's a part of each of us that a man just can't fill and that God created for one purpose–and that's friendship with another woman.  That's not that God can't fill all of us during friendship famine, because He can and He does.  But He created us with that desire and that need for community.
Believe me when I say that I didn't always think that way.  I specifically remember being told, at the age of 18, that I needed to develop some friendships with women.  So the first time I had the opportunity to sit with women at an event, I asked if I could sit next to them with the excuse that, "I was told I need to make friends with women."  (Appealing introduction, right?)  But it wasn't until I actually developed those friendships that I really understood how much I needed them.
Now that I'm married with kids, I need them even more.  Sometimes when we get married and have kids, we think friendships need to be put on the back burner.  It's that or we get too busy or our friends think we're too busy, we think they're too busy, seasons change for all of us, friends move away, and suddenly we find ourselves alone with no one to relate to or to vent to that really understands (like your husband will really never understand what it's like to bleed every month…just sayin').  Either that or we don't take advantage of the friends around us who are just ready and waiting for you to say, "Come on over."  I'm guilty of that.
Holley Gerth shared a post recently that really resonated with what I wanted to write today.  She said, "We need people who can see our faces without make-up and our souls without scripts and our lives without the polish and practice."
That's what our women friends are for.  So if you too are struggling to find friendships, build your own community.  Seek them out, find out who's been waiting for your invitation, and connect.  Because that bond between women–it's powerful.
Linking up at: